Initiatjve (pronounced "initiative") is a start-up devoted to recreation for Jeep enthusiasts. The "j" in the name is an homage to the line of vehicles ( CJ, YJ, TJ, LJ, JK etc.) produced by Jeep over the years that represent a deep history of freedom, adventure and exploration. We created the j-Key Bottle Opener Jeep accessory and we have produced two mobile Apps that we we think off-road enthusiasts ( and everyone else) will enjoy and have fun with.




​Initiatjve is not affiliated with Jeep®, a wholly owned subsidiary of Fiat Chrysler Automobiles, in any way.

Powered by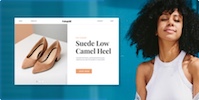 Create your own unique website with customizable templates.