---
Something happens everywhere around us, we just don't know about it. The something app lets you discover and share stories about special moments that happen in life. Think of it as geocaching your life events or something really cool you found for others to discover and share with you! Discover something that happened near you that you would not have otherwise known about. Was there a significant historical event that occurred right where you are standing and you don't even know it? Share the location of where you got engaged for others to discover and experience with you. Just drop a pin in the location you want and tell your story for others to find. Discover Something near you!
---
Kampfire
Countless stories have been told around the campfire in the good company of family and friends. Now there's a way to keep those stories alive forever. With the kampfire App you can share a story, a fun memory, a song, or even a kind message around a virtual campfire no matter where you are.
© 2018 Initiatjve International, LLC
Powered by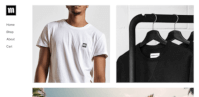 Create your own unique website with customizable templates.